Clothing Store POS System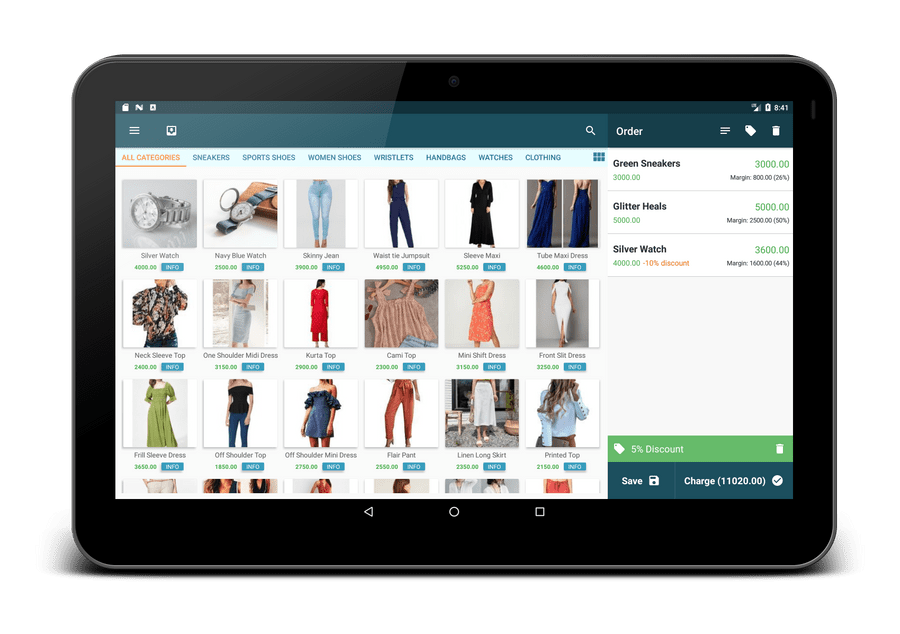 Run your clothing store smoothly with SpicePOS point of sale system
SpicePOS has the right set of tools to manage your clothing shop operations smoothly, including easy inventory management, fast and accurate POS checkout, customer loyalty, promotions, accepting gift cards and many more.
From our easy-to-use interface to an infinite source of features, we offer a system that is as fashionable as the clothes in your display. Get the most out of your store with SpicePOS intuitive clothing store POS software. SpicePOS makes it easy for your Clothing Store to stay ahead of the competition and make smarter decisions.
Good Returns and Refunds
Easily make a complete/partial refund of the cash or accept an exchange, as per the company policy or customer requirement.
Easily generate refund receipts and return receipts with few clicks through SpicePOS app.
Option to add the returned goods to the inventory as and when you enter the goods return from the POS.
Customize and Print Barcodes
Allows to generate and print your own barcodes and read the barcode already printed on the products by the manufacturer.
Choose from different sizes of supported barcode label sizes.
Manage Inventory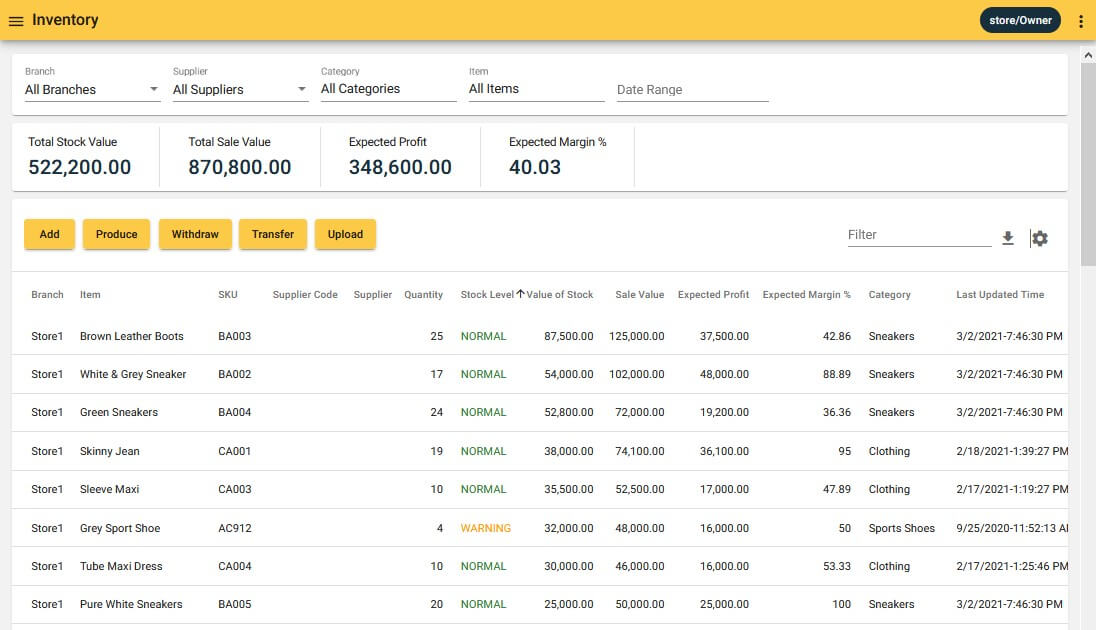 Identify the fast-moving clothes that sell the best during a season.
Create and send purchase orders to your suppliers in minutes so you never run out of stock.
Set up MOQs and receive notifications when to restock items.
Manage multiple stores at multiple locations easily.
Employee Management
Easily track employees' time through shifts. Shift option helps you to track the employee in and out.
Designate different sets of permissions to different roles in your clothing store.
Analyze the sales performance of each employee.
Sales Analytics and Reports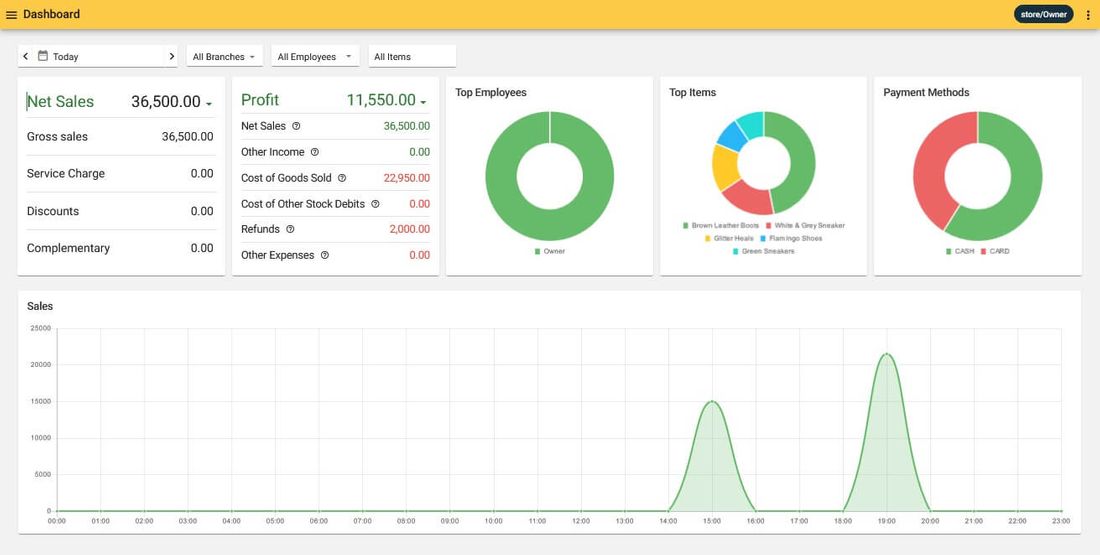 Analyze sales data and profit margins and what contributes to your success.
Provides cost of goods sold (COGS) and gross profit across every item that you sell.
Helps to analyze the profit margin across every product that you sell. Based on these data you will be able to offer discounts to your customers.
Helps to evaluate the extra profits and sales that you are generating.
Build Customer Relationships
Save customer information including, name, email, address, contact number, birthdays, and any special notes.
Analyze customer preferences and behavior through their purchasing pattern.
Create custom SpicePOS loyalty programs.
Import and export customers through CSV files.
Analyze individual customer's purchasing history.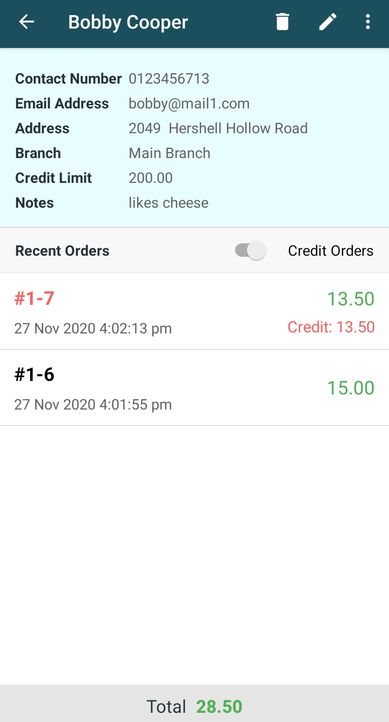 Supplier Management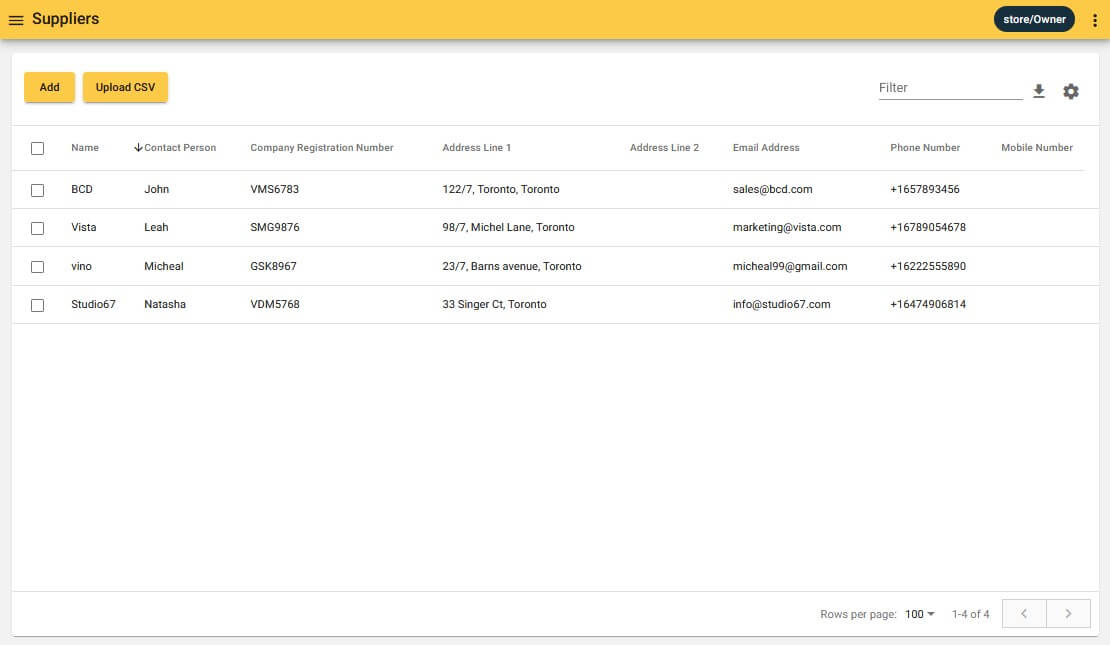 Simply check detailed supplier information including the transactions of purchased items and the products that you buy from each of them.
Keep track of supplier contact information in one place so you can easily reorder stock when it gets low.
Easily track supplier credit, credit settlements and supplier cheques.